Choosing The Best Garage Door
12/20/2016
Back To Blog
There are a lot of different options out there when it comes to garage doors. Some are heavier while some are lighter, some are extremely expensive but have plenty of advantages, while others are extremely cheap and aren't as flexible with what they can do. And finally, some of them even have a good balance between all of these.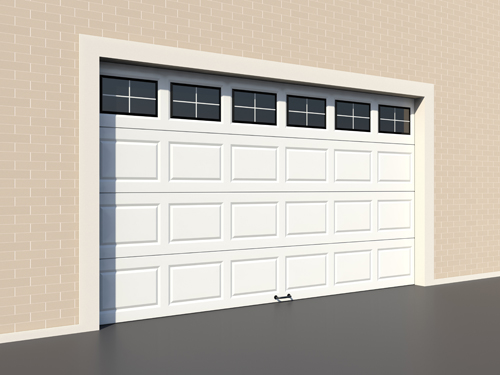 With what can seem like this infinite amount of options though, the decision can get overwhelming pretty quickly.
So to organize it a little better, help you out, and allow you to choose the best option for you, let's cover the pros and cons of the most popular types!
Steel Garage Doors
Steel garage doors are getting pretty popular these days. They combine some of the best advantages of all of the other types of doors, all into one!
Steel doors are extremely strong when compared to fiberglass, wooden, or even aluminum ones. This means that not only do they offer more security for the door, but also, dents will be harder to come by than aluminum & fiberglass. If, say, you have kids who are nothing less than rowdy, steel doors might be a great option for you.
On top of that, today's technology allows us to give a wooden look to our metals. So if you want the strength of steel, but the look of wood, then that won't be a problem! You should know these doors are not cheap.
Fiberglass Garage Doors
Fiberglass doors for the garage are actually aluminum frames with fiberglass panels over the top.
Since they aren't very good at insulating and also can start to turn a yellowish tint over-time, this is why you don't see a whole lot of fiberglass doors around, except in certain areas.
However, it has very strong non-corrosive properties, especially when it comes to salty air.
In other words, if you live somewhere near the coast and you are willing to sacrifice a little bit of insulation ability (which coastal climates usually don't get that cold anyway) for your garage door to last a bit longer and not rust or corrode, this might be the choice for you.
Aluminum Garage Doors
When it comes to aluminum doors for your garage, just like the steel garage doors, they can be put on with a wood-grain type of finish. On top of that, aluminum is most definitely going to be your lightest door, which makes it less straining on your motor or on whoever is doing the lifting.
Aluminum is a rust free type of door, and is also pretty inexpensive. That's why aluminum doors are among the most popular. However, even with all of the hype, the down side to aluminum is that it dents easier than any other material.
If you want lightweight and cheap, and don't have many things around that are going to run into your door, then this might be the choice for you
Wooden Garage Doors
Wooden garage doors are like the huge roses that you see that are beautiful, but also have huge thorns in them. They are no doubt the most beautiful doors on the market and can truly allow you to be unique and stand out.
However, they need the highest maintenance and are the heaviest weight doors that are out there. Being out in the weather will cause the wood to crack, warp and expand over time so a repainting or a refinishing will be necessary every few years or so.
Even though wood has a characteristic beauty to it, and can be a pain to keep, it still comes in with a pretty good price tag.
If you aren't afraid of doing a little up keep, want to make your garage unique and have a lot of things around that are possibly going to dent your door, then this might be the choice you need to go with! Wood doesn't dent easily.
Now that we've covered the most common types of garage doors, hopefully we have given you the information you need to decide which one is best for you!
Happy garage hunting!